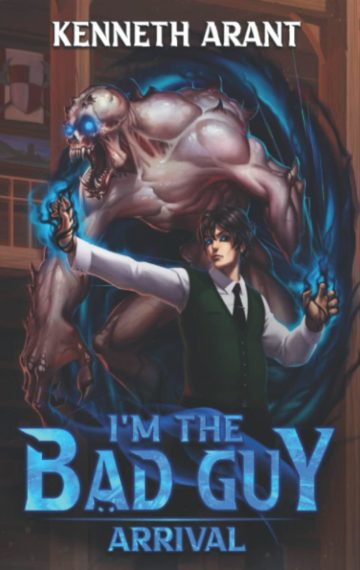 $2.99
Buy Now
Read A Sample
See The Reviews
See The Full Series
Available in:

Kindle, Kindle Unlimited, Audiobook, Print

Pages:

151

Published:

February 15, 2022
What if you found yourself in another world? In someone else's body? And not as the hero of the story, but as its villain?
Our hero wakes to find himself in the body of one of his favorite Isekai anime characters. In this new world, the hero is a once-in-a-hundred-year prodigy, a master Arcanist, and is blessed by the god of magic himself. Renowned for his battle prowess, he has an empire under his control and access to the most powerful Arcana Spirits the world has ever seen.
Sounds great, right? Well, there's just one problem… Our hero isn't the hero.
Our hero is the bad guy with a tragic ending.
Can our hero, armed with only his knowledge of anime and the body of twelve-year-old Aren Ulvani, turn his life around? Or will the events of the anime come to pass regardless of what he does?
From Kenneth Arant, bestselling author of All-Knowing Novice (Clanless Cultivator) and A Snake's Life, comes a brand new adventure that takes every anime trope and flips them on their head!
Publisher's Note: I'm the Bad Guy!? Arrival is a rereleased work, originally published under the same title by the author, Kenneth Arant. This version, published by Shadow Alley Press, has been copy-edited, but no other substantial changes have been made to the story.