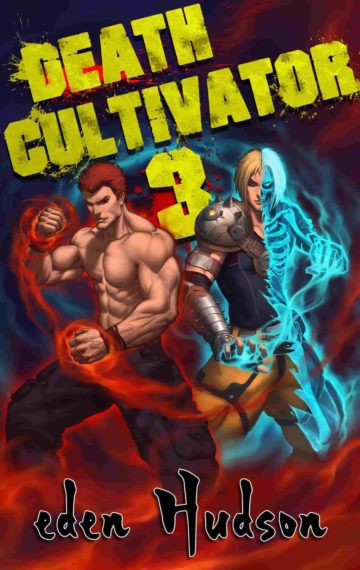 $4.99
Buy Now
Read A Sample
See The Reviews
See The Full Series
Buy The Audiobook
Available in:

Kindle, Kindle Unlimited, Audiobook, Print

Pages:

355

Published:

June 1, 2021
Fight to kill. Kill to advance… whether you want to or not.
Death cultivator Grady Hake has had to learn a lot of harsh realities since he was isekaied to the prison planet. This isn't cushy first-world Earth. Here, Spirit is power, relying on others can get you killed or worse, and trying to do the right thing can spark a gang war.
Now assigned to be the avenging angel for the Eight-Legged Dragons, Hake's got to come to terms with the hardest truth yet: Others have to die for him to get stronger. The more death, the more Death Spirit.
He never wanted to be a killer, but his friends' lives are on the line. If he wants to get them through this gang war alive, he's got to advance, which means he's got a lot of killing to do.
Maybe he can't keep his soul intact, but maybe that's the price a Death cultivator has to pay to protect his friends.
From eden Hudson, author of Rogue Dungeon and Path of the Thunderbird, comes the third book in her bestselling Death Cultivator Series! Death Cultivator is a sci-fi fantasy cultivation saga perfect for fans of dark shonen anime such as Attack on Titan and Bungou Stray Dogs. Get it now, you won't regret it!