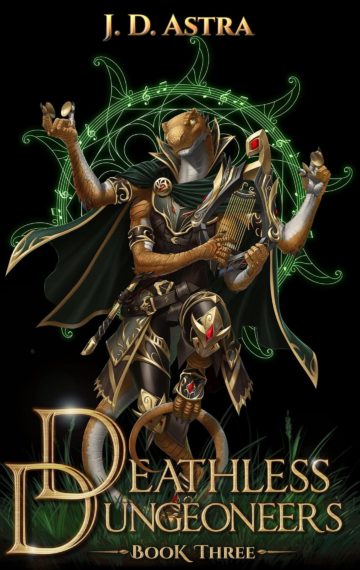 $4.99
Buy Now
See The Reviews
See The Full Series
Available in:

Kindle, Kindle Unlimited, Print

Pages:

343

Published:

December 13, 2022
Work hard. Slay hard. Survive the bureaucratic, red-tape nightmare.
Against the odds and with all secrets revealed, Rhen pulled through the paperwork apocalypse and validated his Nexus claim. Now with a shiny portal to a new realm called The Ease, Rhen can finally relax and get some monster hunting done…
But only after his growth strategy meeting, his Nexus Protectorate gathering, and seeing to all the dungeon modifications. Couple that with a goddess asking him to radically change the realms for her, and Rhen is rightfully too exhausted for dungeon delving at the end of the day. Something's gotta give, and it isn't going to be him.
With a powerful enemy turned potential ally, Rhen will have to find a way to convince the other Protectorates to evolve the way they do business. If he can't, it won't just be Rhen paying the Goddess' price, but all the realms.