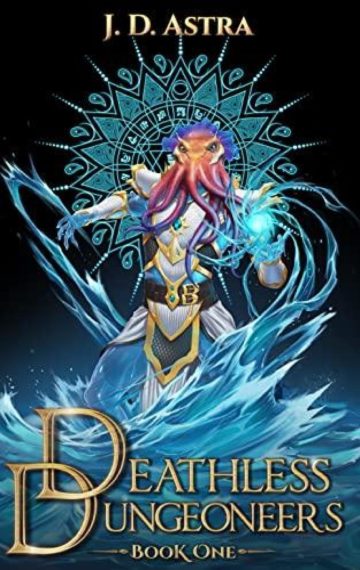 $4.99
Buy Now
Read A Sample
See The Reviews
See The Full Series
Narrator:

Daniel Thomas May

Available in:

Kindle, Kindle Unlimited, Audiobook, Print

Pages:

303

Duration:

8 hours and 37 minutes

Published:

August 16, 2022
An underrated dungeon. A determined dungeoneer. One chance for a new start.
Since the moment Rhen delved his first dungeon, he's wanted nothing more than to own one himself. When a tiny plot pops up in the Dungeon Owner's Guild, Rhen decides to take a leap of faith and realize his dream.
Rhen soon discovers the little dungeon has a lot more to offer than the Guild previously assessed—and that could mean big trouble. A powerful rival dungeon owner is breathing down Rhen's neck for snatching up all the delvers in town, envious of his wild luck and the success he's built from it.
To keep his dungeon safe and profitable, Rhen must acquire enough dungeoneers for a raid group and unlock the ultimate wealth: the Nexus node—a doorway to a new realm and a path to escape a dangerous secret. If he can't power the Nexus node with the dungeon's limited energy, his venture could be over before it's even begun, and his dreams of founding a realm he can call home a faded memory.
From J.D. Astra, author of Monster Haven, Bastion Acadmey, and Viridian Gate Online: Firebrand, comes a brand new LitRPG adventure that delves the deepest dungeons in order to turn the steepest profit.