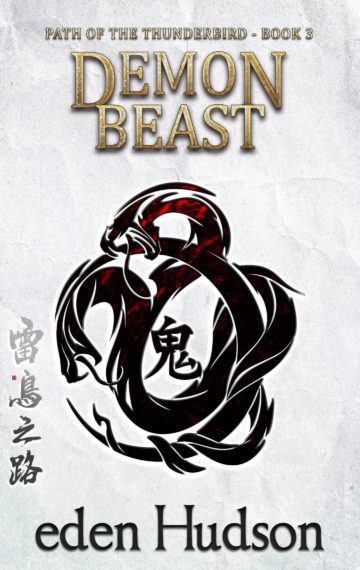 $4.99
Buy Now
Read A Sample
See The Reviews
See The Full Series
Available in:

Kindle, Kindle Unlimited, Print

Pages:

353

Published:

June 27, 2023
To defeat a demon, one must first become a demon.
Betrayed in this life and in his immortal past, Raijin is determined to escape his otherworldly prison and return to the betrothed he left behind. Hordes of bloodthirsty demons and a corrupted immortal guardian stand ready to stop him. Raijin has always followed the path of self-control, but to emerge victorious, he'll have to unleash the demon beast within himself.
Back in the mortal world, Koida is searching desperately for the clandestine ritual that will cure her crippled lifeforce. But to overcome her weakness and save the man she loves, she will have to become the very thing she despises.
Enemies new and old watch from the shadows as the warrior artist and the princess battle their way forward… because on the Immortal Path, victory is not always what it first appears.
Demon Beast is the third book in the Path of the Thunderbird series and is perfect for fans of Avatar: The Last Airbender, Blade of the Immortal, xianxia, xuanhuan, and all styles of martial arts. Demon Beast is written by eden Hudson, enthusiastic but terrible martial arts student and rabid sumo fan. She's also the best-selling sci-fantasy author of Rogue Dungeon and Jubal Van Zandt.