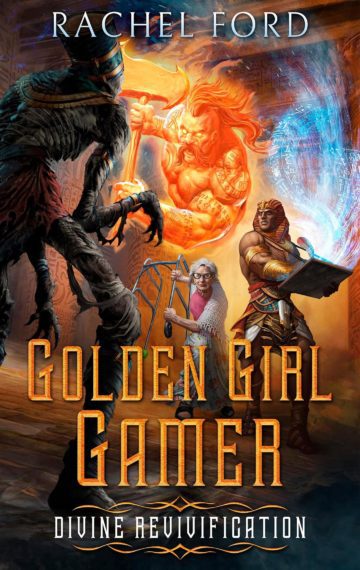 $4.99
Buy Now
Read A Sample
See The Reviews
See The Full Series
Available in:

Kindle, Kindle Unlimited, Print

Pages:

448

Published:

February 7, 2023
The pen may be mightier than the sword, but can a lowly junior scribe really be the key to ending a war among the gods?
Retiree and barbarian fighter Barbara Callaghan is building an alliance capable of defeating Odin, king of the Norse gods. At least, she's trying to. But as the local populations shy from the cause, and even Loki seems to forget about her, she realizes she's missing something.
Or, someone.
Army veteran Caleb Dunn, meanwhile, didn't expect his summer job to turn into a new life, and a quest to save humanity from vengeful gods. And yet, with the shadow of Odin's wrath looming large in the North, that's the mission.
Fair enough – except that Caleb was tricked into starting The Old Gods as a junior scribe, a glorified writer and tax collector with no martial skills. Now he's stuck playing a build that taps into none of his strengths, and all of his weaknesses.
Caleb is the key she's been missing. Unfortunately, he is a noob. Some rapid leveling is required, and the services of a barbarian brawler, to ensure he survives the process.
With Barbara's brawn and Caleb's brains, these two fish out of water just might build an alliance powerful enough to put an end to the chaos.