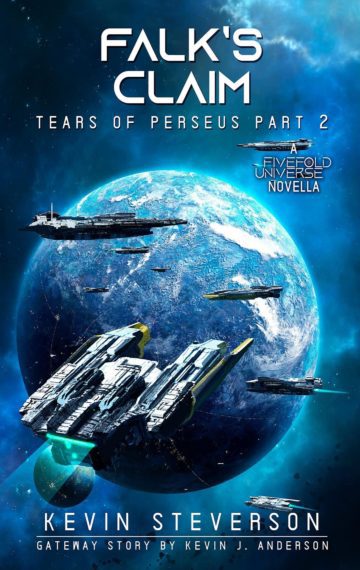 $2.99
Buy Now
Read A Sample
See The Full Series
Editor:

D.J. Bodden

Available in:

Kindle, Kindle Unlimited

Pages:

111

Published:

November 22, 2022
They tried to push the wrong farmer around.
Retired First Sergeant Ernest T. Falk's military records aren't just classified, they don't exist as far as most of the Federation is concerned. When a rival family on his homeworld of Pulse decides to push him off his property, Top Falk and his team shove the hired thugs back—straight into an early grave.
But some people don't know when to quit. With the construction of a new space elevator on the line, favors get called in, and soon an entire company of Federal troops is burning in from orbit. Will Falk's squad of former operators be ground to dust by the might of the Fleet, or is it the Federation and their supporters who've bitten off more than they can chew? And what happens if the colonies realize they don't have to bow to the forces of Earth?
Written by Kevin Steverson, creator of the Salvage Universe, bestselling author of the Salvage Title trilogy, and co-author of the Redacted Affairs series, Falk's Claim is a FiveFold Universe military sci-fi story about the ties that bind old comrades and how one team's stand can change the fate of humanity.