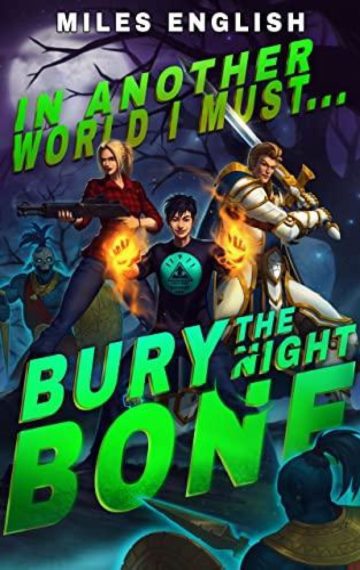 $4.99
Buy Now
See The Reviews
See The Full Series
Available in:

Kindle, Kindle Unlimited

Published:

September 13, 2022
Everyone has skeletons in their closet, Daniel's just happens to be literal—and missing a femur.
The team scraped out a victory against the Circle of Diamonds, but it was a rude awakening. The secret world of magic they've found is much more murderous than they realized. If they can't make allies, earn money, and most of all gain levels, they'll never survive long enough to defeat the Demon King.
Daniel believes the solution to all these problems lies with a strange artifact he recovered, the Night Bone, which directs him to a hidden forest full of dangerous creatures and deadly secrets. Here, he hopes to unlock the true potential of his [Sorcerer] Class, and maybe Shana and Bri can earn Classes of their own. They will need every advantage they can get as they plunge down into the depths of the earth in order to complete their Quest: To bury the Night Bone.