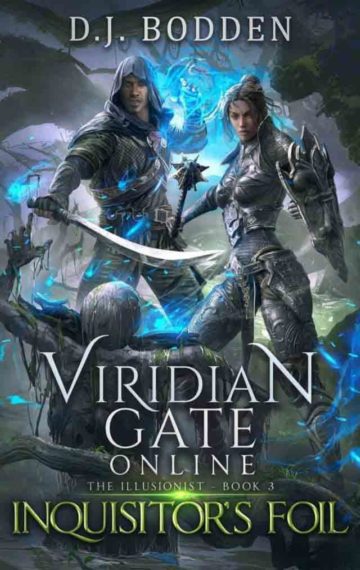 $4.99
Buy Now
Read A Sample
See The Reviews
See The Full Series
Buy The Audiobook
Narrator:

Daniel Thomas May

Available in:

Kindle, Kindle Unlimited, Audiobook, Print

Pages:

409

Duration:

10 hours and 12 minutes

Published:

July 30, 2019
He's a part-time Imperial hero, full-time thief. Lucky for him, she's not that kind of Inquisitor.
Illusionist and novice spy Alan Campbell just got out of one relationship only to have another woman walk into his life: the Lady Camilla Favonius of the Imperial Inquisition. He's close to broke and left without orders. She wears plate armor in the field and around her heart. Is the lady just what the Plague Doctor ordered, or will his efforts to get a job and woo her only leave him jaded…or dead?
From the city of Harrowick to the perilous depths of the Grass Sea, Alan will have to fight a corrupt syndicate, earn his place in the Thieves' Union, and face down monsters and the risen dead if he wants a happy ending. All the while, in the real world, Robert Osmark is as close to losing his company as he's ever been, and both Sandra and Jeff will have to pick sides once the battle lines are drawn. Brazen thievery, Death caught off-balance, the Dawn Elves' dirty secret, and unexpected love in Inquisitor's Foil, the third book of the Illusionist series.
From James A. Hunter—author of Viridian Gate Online, Rogue Dungeon, War God's Mantle, and the Yancy Lazarus Series—and D.J. Bodden, author of The Black Year Series, comes an epic new entry into the Expanded Universe of Viridian Gate Online that you won't want to put down!