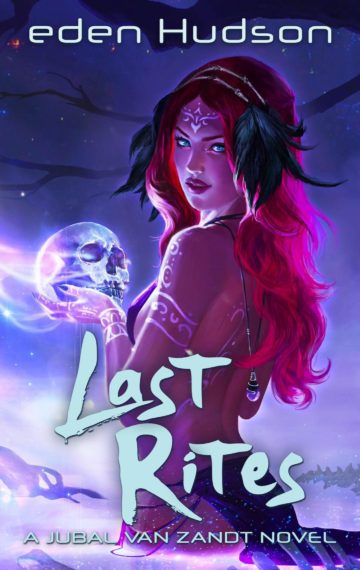 $3.99
Buy Now
Read A Sample
See The Reviews
See The Full Series
Available in:

Kindle, Kindle Unlimited, Print

Pages:

298

Published:

October 5, 2021
"The heart-wrenching, brilliant, and breathtakingly gorgeous conclusion to the greatest story ever told…" – Jubal Van Zandt
Jubal Van Zandt is out of time. The beautiful corpse plague is winning, slowly encasing him in a jeweled coffin for one. His last shot with Carina is slipping through his numbing fingers, and every enemy he's made along the way is breathing down his neck.
But the greatest thief in history isn't ready to roll over and die just yet. Not while an unbreakable ultra-security prison needs breaking and an unkillable jungle hag needs killing.
Together again for one last ride, Jubal and Carina will wade through the deadly cesspools of their pasts, cheat psychotic grudge-holding immortals, and run knuckguns blazing into the teeth of a rotting cyborg army.
The thief and the knight are about to perpetrate their greatest betrayal yet, and this time Death is going to get the shaft.
From eden Hudson, bestselling author of Rogue Dungeon, Path of the Thunderbird, and Death Cultivator comes an irreverent series that is equal parts bizarro ecopunk, outworld thriller, and odd-couple roadtrip. Join Jubal Van Zandt and Carina Xiao as they embark on a quest for blood and betrayal across the Revived Earth.