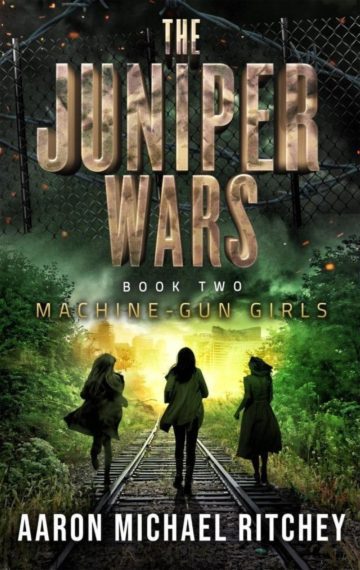 $4.99
Buy Now
Read A Sample
See The Reviews
See The Full Series
Available in:

Kindle, Kindle Unlimited, Print

Pages:

325

Published:

July 18, 2019
In the future, the United States will sew flags with only forty-five stars…
By 2058, both the Sino-American War and the Sterility Epidemic have decimated the male population. Electricity does not function in five western states. Collectively, they are known as the Juniper. It is the most dangerous place on Earth.
Cavatica Weller and her sisters have one chance to save their family ranch—a desperate cattle drive across a violent wasteland. Having escaped from Denver, the Weller family now has to face the Juniper's worst outlaw, the Psycho Princess.
Meanwhile, an inhuman army still dogs their every step. The mystery deepens—who is the lost boy Micaiah? Why would the richest man on Earth spend billions to find him? And will Micaiah's secrets tear the Weller sisters apart?
Disclaimer: This book was originally published as Killdeer Winds. No significant changes were made to the content of the book.