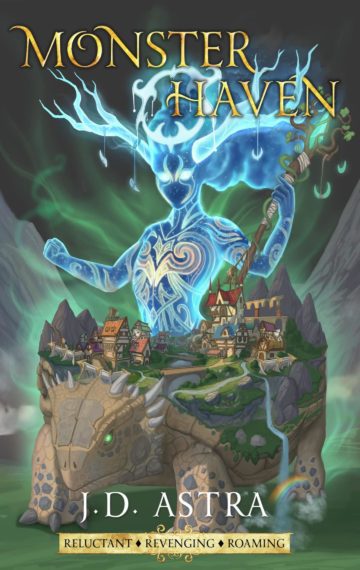 $6.99
Buy Now
Read A Sample
See The Full Series
Available in:

Kindle, Kindle Unlimited, Print

Pages:

458

Published:

January 24, 2023
Getting transformed into a dungeon against her will wasn't the first bad thing to happen to Dollitrice Grandmeir. Or the last…
Dolli will have to battle wyverns, lootthirsty heroes, and cannibalistic dungeons to protect her village of monsters, who just want to grow a damn herb garden for their new brew. Even when the dungeon evolves and they take their action on the road, Monster Haven can't escape the hungry greed of the heroes who think they're just playing a game.
Unlikely alliances will be struck, heroes will be sent for respawn, and ho-ho-ho's will be merrily shouted from the backs of werereindeer as they fly away from exploding kaiju dungeons in these three action-packed novellas: Reluctant Dungeon, Revenging Dungeon, and Roaming Dungeon.
The Monster Haven Omnibus is a compilation of the slice of life adventure-filled Monster Haven series from best-selling author JD Astra. Read this to discover the havoc a reluctant dungeon can wreak when her town is in peril!