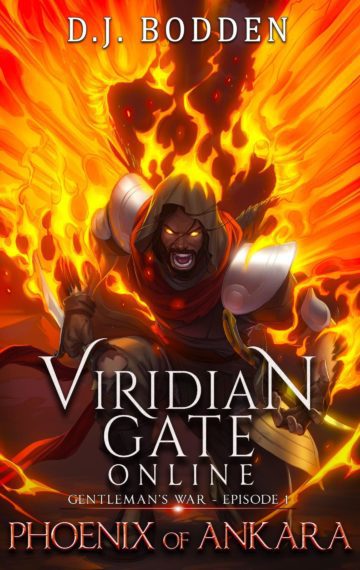 $0.99
Buy Now
See The Full Series
Available in:

Kindle, Kindle Unlimited

Pages:

116

Published:

October 25, 2022
He's holding his cards close to his heart…
They say you can find anything in the City of Glass. When the Imperial veteran who killed the last Merchant Prince returns to the scene of the crime, many wonder what he's looking for. Deals are struck in back rooms, and allegiances shift. For Canis Decentius, it's about remembering what he fought for and making good on old debts.
When the four factions that control Ankara decide to remove him from the board, Canis seems to pick a side, but rumors among the native Accipiter suggest he's playing a different game entirely. Has the old legionary come to the City of Glass to die, or will his private war be the beginning of something new?
Based on the card game Gentleman's War and the best-selling LitRPG universe Viridian Gate Online created by James A. Hunter, Phoenix of Ankara is a story of uncommon origins, promises, and bonds that run deeper than family, written by D.J. Bodden, the author of the Illusionist series and creator of the FiveFold Universe.