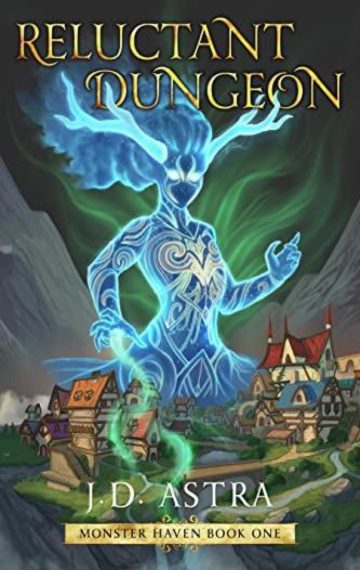 $2.99
Buy Now
Read A Sample
See The Reviews
See The Full Series
Buy The Audiobook
Narrator:

Judy Alice Lee

Available in:

Kindle, Kindle Unlimited, Audiobook, Print

Pages:

150

Duration:

3 hours and 47 minutes

Published:

June 21, 2022
Transforming into a monstrous dungeon couldn't be all that bad, right?
Dolli had a very hands-off approach to ruling her once booming village. She preferred to use her alchemical skills to brew a nice cup of tea and keep whiny petitioners off her lawn with Wendigo repellant. But she pays the price for her apathy when her neglected village transforms into a Dungeon, making it fair game for any Hero with a lust for loot.
It doesn't take long for one such Hero from Dolli's dark past, Keegan Plague Ender, to arrive with his sword ready to be bloodied. The villagers are evolving into powerful Dungeon denizens who can respawn if they're killed—or they could if a mated pair of wyverns hadn't turned the seat of the dungeon core into a brood nest. Now, with one swipe of the Hero's blade, the former townsfolk could be lost to the Lifestream forever.
Despite her curmudgeonly nature, Dolli can't let that happen. Can she rebuild the confidence of her people to roust the wyverns and reinstate respawns? Even if she can, will the young Dungeon hold out against the storm of raiding Heroes?
From J.D. Astra, bestselling author of Viridian Gate Online: Firebrand, Bastion Academy, and Deathless Dungeoneers, comes a brand new dungeon core series bursting at the seams with humor, heart, and, of course, murder.