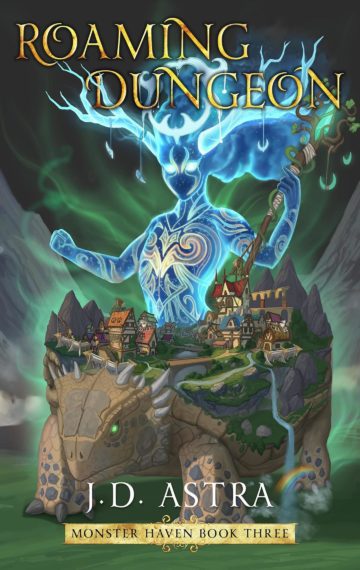 $2.99
Buy Now
Read A Sample
See The Reviews
See The Full Series
Buy The Audiobook
Narrator:

Judy Alice Lee

Available in:

Kindle, Kindle Unlimited, Audiobook, Print

Pages:

142

Duration:

4 hrs and 17 mins

Published:

August 2, 2022
'Tis the season to be jolly… assuming jolly means murderous.
Dollitrice Grandmeir never thought her village would turn into a dungeon, or that she'd battle a Kaiju Overlord with the help of her giant Tortoise. Now she's got an all-new weirdness on her radar. The Twelve Days of Crisismas are coming, and without a special brew of Eggnog, Taffy and the Ex-Mas Posse will transform into horrific Grumpus monsters, annihilating Dolli's dungeon from the inside out.
That special brew—Egg Noggin-Fogger—is just what the Neckbeards ordered. The guild of heroes raids Monster Haven relentlessly to get their hands on the whiskey blend, pushing back the Posse's production and putting the whole brew at risk. If they can't get a few days of peace and quiet, they'll have no choice but to flee Monster Haven to prepare for the horrific transformation.
Dolli must take her dungeon on the road to avoid the raids, all while searching for her own game ender: Sherkahn's Shillelagh, a tool of the heroes' own making that has the power to close the portals to her world once and for all. Can they evade the Neckbeards long enough to complete the brew, or will Dolli have to send her merry elf additions into the wilds to protect her dungeon and finish the quest for the staff?
From J.D. Astra, bestselling author of Viridian Gate Online: Firebrand, Bastion Academy, and Deathless Dungeoneers, comes a brand new dungeon core series bursting at the seams with humor, heart, and, of course, murder.