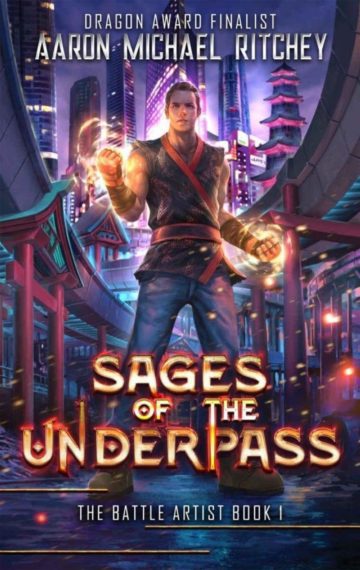 $4.99
Buy Now
Read A Sample
See The Reviews
See The Full Series
Buy The Audiobook
Narrator:

Travis Baldree

Available in:

Kindle, Kindle Unlimited, Audiobook, Print

Pages:

534

Duration:

13 hours and 8 minutes

Published:

October 22, 2019
In a world where everyone has power, Nikodemus Kowalczyk was always destined to be an underdog.
Niko has long since given up on his dreams of being a world class Battle Artist. Thanks to his damaged core and crazy family, he never stood a chance anyway. With money, fame, and untold power on the line, the corporations decide who wins. End of story.
But when a mysterious group, calling themselves the Sages of the Underpass, threaten to upend the entire system with their unorthodox training and cultivation methods, Nikko soon learns that what was once a handicap might be his greatest asset. The only thing standing in his way is a bitter, hard-hearted veteran, who would like nothing more than to see Niko stay in his place. Right at the bottom.
Rocky meets Dragon Ball Z in this underdog redemption story from Dragon Award Finalist Aaron Michael Ritchey. Sages of the Underpass is an epic blend of Urban Fantasy, Cultivation, and Magical MMA that captures the passion, the power, and the perseverance it takes to follow your dreams—no matter what kind of artist you are.
"Sages of the Underpass is an excellent novel with a fully fleshed-out system for character development. This is a great modern cultivation story!" —Dakota Krout, Author of the Divine Dungeon and the Completionist Chronicles