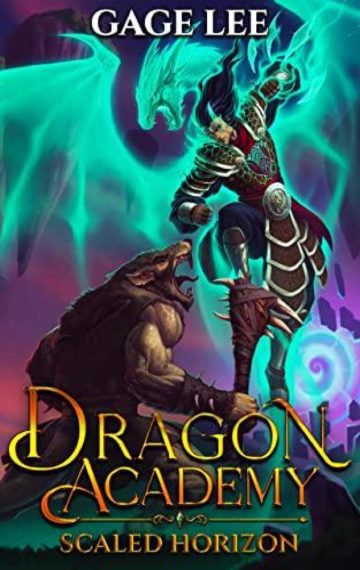 $4.99
Buy Now
See The Full Series
Available in:

Kindle, Kindle Unlimited, Print

Pages:

396

Published:

August 9, 2022
Deadly conspiracy. Ancient enemies. An earth-shattering revelation.
When an insidious rot threatens to destroy his family's territory, dragon knight Taun Koth'Tok will do anything to find a cure. Unfortunately, that requires unraveling a conspiracy with Crown Prince Auris at its heart, while still managing the academy's coursework.
Taun's difficult task becomes nearly impossible when the second-year students are sent to a strange new world for an extended field trip. Aided by a cabal of other noble students, Auris takes command of his classmates–and exiles Taun and his allies to a shifting wilderness full of alien dangers.
With his one chance to save his family hanging in the balance, the dragon knight must master new powers, build a safe haven, fend off ancient enemies bent on destroying dragonkind, and discover the truth behind the Dragon Empire's throne.
But will that usher in a golden new age, or destroy the world as Taun knows it?
Scaled Horizon is the final book in the Dragon Academy duology. Packed with powerful techniques, intrigue, and startling secrets, it's sure to satisfy progression fantasy fans!