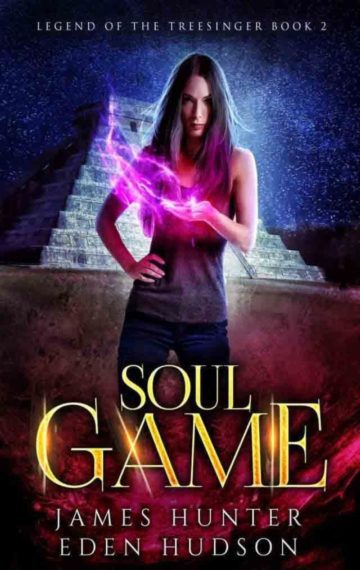 $4.99
Buy Now
Read A Sample
See The Reviews
See The Full Series
Available in:

Kindle, Kindle Unlimited, Print

Pages:

230

Published:

April 26, 2018
An ancient evil freed again. A revenge plot centuries in the making. Only one woman can set things right …
When a flayed body is found in Bigfoot territory, Winona Treesinger knows she'll need the help of her human friend, Detective Chris Fuller, to track down the monster responsible and bring them to justice. What she doesn't know is she's going to get the help of the Lucis Venántum, too … whether she wants it or not.
The Venántum, an organization that keeps the peace between the human and supernatural communities, recently recruited Chris. As part of his training, he's been assigned a Venántum-approved probation supervisor—Sean Smith, an annoying hedge mage with a big mouth and bigger inferiority complex.
As much as they might wish to, Winona and Chris aren't going to shake Sean anytime soon. The three of them will have to put their differences aside and work together to stop a revenge plot centuries in the making. But none of them have ever faced a foe this powerful before and if they fail, millions of people will die. If they succeed … well, there's almost no chance they will.
In the past, the People of the Forest were known for fighting the hopeless battles. Looks like Winona Treesinger might be the chieftain who brings war back to the People of Peace.