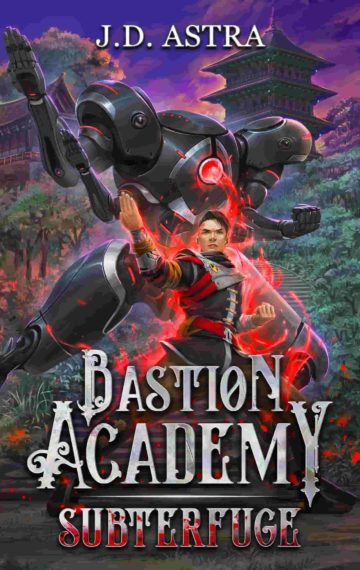 $4.99
Buy Now
Read A Sample
See The Reviews
See The Full Series
Available in:

Kindle, Kindle Unlimited, Print

Pages:

431

Published:

June 8, 2021
Student. Spy. Son. Enemy.
The Busa-nan student exchange program was designed to foster peace, share the knowledge of core building techniques, and bridge the growing cultural gap between the nearby kingdoms. This year's exchange looks no different from the outside, but Jiyong and his friends have been tasked with a secret mission: discover the plot of the Kokyu foreign ambassador, Dokun Yamamotto.
Jiyong knew the consequences of accepting the overseas exchange with the Kingdom of Kokyu, but when his disowned father, Hiro Kumiho, and the traitorous Ko-nah Wong get involved, Jiyong's desire for revenge will take the reins of the mission. An encounter with a new type of cultivation magic gives Jiyong access to a power that can get him the revenge he so dearly craves.
The student spies will be forced to control themselves in all ways if they plan on escaping the hostile kingdom with the knowledge of Dokun's plans—and their lives.
From J.D. Astra, author of Viridian Gate Online: Firebrand, comes a brand-new Cultivation Academy series, bursting at the seams with nanites, martial arts, and robot battling.