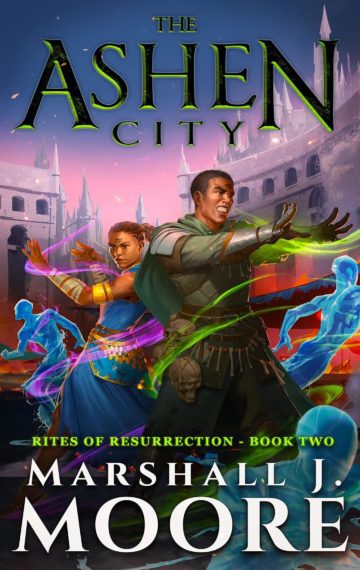 $4.99
Buy Now
Read A Sample
See The Reviews
See The Full Series
Available in:

Kindle, Kindle Unlimited, Print

Pages:

396

Published:

January 10, 2023
New Allies and Enemies Rise From the Ashes.
In Albastine, dying in the Republic's service is only the beginning. Charged with training the necromancer-generals responsible for leading the city-state's undead legions, Cassius wants nothing more than to recover from his wounds, rebuild his marriage, and restore his faith in his ancestral religion. But when a separatist group starts to undermine the Republic from within, the shaken warrior finds himself on the front lines once more.
Forced into an uneasy alliance with a magistrate who's already tried to arrest him once, Cassius relentlessly pursues the heretic Sons of Ash and their charismatic leader in a struggle for the soul of his people. Yet as tensions rise, Cassius begins to fear that both he and the Sons are being manipulated by an unseen Adversary who will stop at nothing to restore the old balance of power. And all the while, unseen and unstoppable, a killer stalks the Pale City's streets, seeking to send Cassius to his uneasy rest.
An epic fantasy series perfect for fans of Gideon the Ninth. Rites of Resurrection is packed to the brim with zombies, magic, and mystery that will leave you flipping pages late into the night.