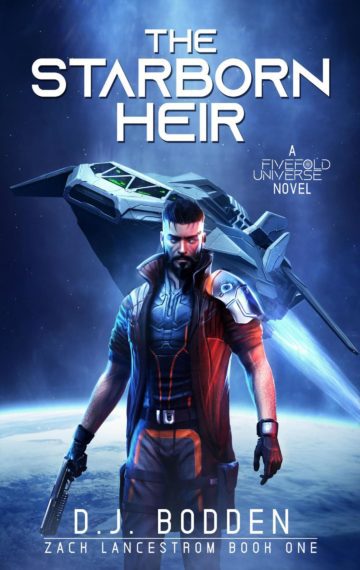 $4.99
Buy Now
Read A Sample
See The Reviews
See The Full Series
Buy The Audiobook
Narrator:

Brian Avers

Available in:

Kindle, Kindle Unlimited, Audiobook, Print

Pages:

450

Duration:

13 hours and 39 minutes

Published:

March 23, 2021
An ancient secret. A legacy betrayed. A path to the stars.
Zack was bred and raised to be the heir to a planet, but he's decided he's not the chosen one. He wants to get offworld, see the galaxy, and track down a piece of lost technology from his family's past.
He'll need to steal a shuttle, get past the orbital defenses, and rendezvous with a smuggler on the star system's outskirts. But he can't do it alone—he's going to need a crew. Gathering a band of misfits from the colony's underworld, Zack strikes out toward the desert. The government is close on his heels, but Zack is willing to fight the gangs, make deals with aliens, and use illegal technology in wildly unsanctioned ways to blast his way to the stars. And if he can do a little good along the way, so much the better.
Zack and his crew have a whole planet after them. The only way out is up.

From D.J. Bodden, bestselling author of Viridian Gate Online: The Illusionist and the Black Year Series, comes a brand new science fiction adventure series set in the massive and ever-expanding FiveFold Universe.