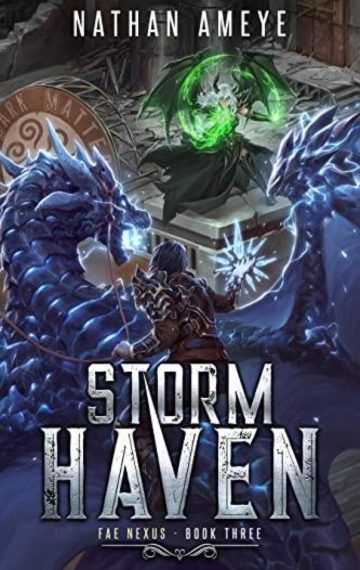 $5.99
Buy Now
Read A Sample
See The Reviews
See The Full Series
Available in:

Kindle, Kindle Unlimited, Print

Pages:

423

Published:

June 7, 2022
A daring rescue, a hatchling storm dragon, and a chance to reclaim their home.
Out of the frying pan, into the fire! The people of Clearwater escaped the prison camp, but the demons are closing in fast. Without Tasch, they can't raise magical defenses, and they won't hold out much longer.
Gage tracks Tasch to a World Dungeon called the House of Chains. Inside, he discovers Earth was once the home of dragons. They were banished eons ago, but some dragons are still hiding, trapped in wild animal form. He may even have bonded one as his familiar!
The demonic High Priestess Alikari is on the hunt for dragons, too. And if she gets her claws on the dragons first, she'll twist them to her own horrid purposes, and she'll drain Earth of its Fae magic to do it.
Can Gage rescue Tasch, free the hidden dragons, and reclaim his hometown? It's time to put all his cards on the table.