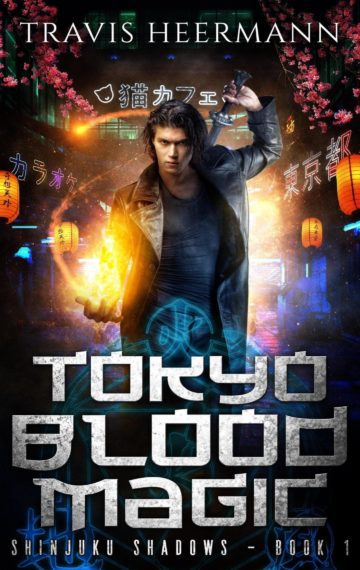 $4.99
Buy Now
Read A Sample
See The Reviews
See The Full Series
Available in:

Kindle, Kindle Unlimited, Print

Pages:

360

Published:

December 8, 2020
He's never failed a witch hunt before. Until he must hunt the only woman he's ever loved...
When Django Wong, a modern-day ninja turned sorcerer, takes a job to track down a newly Awakened witch, he discovers that his target is not only his lost love, but now she's an enforcer for the Black Lotus Clan, a ruthless yakuza syndicate.
But time can change a person. Is she the girl who used to love him, a yakuza slave, or a deadly black witch?
With a smart-mouthed magical house cat as his ally, Django must protect her from other Hunter-Seekers sent to kill her until he can learn the truth of her allegiance. And not only that, if he can't stop her from stealing a powerful magical relic, the Black Lotus Clan will launch a bloodbath in Shinjuku's streets.
Perfect for fans of Bleach or Fullmetal Alchemist, Tokyo Blood Magic brings you ninja sorcerers, femme fatales, savage monsters, martial arts action, and powerful cultivation. Pick it up now and start the adventure!