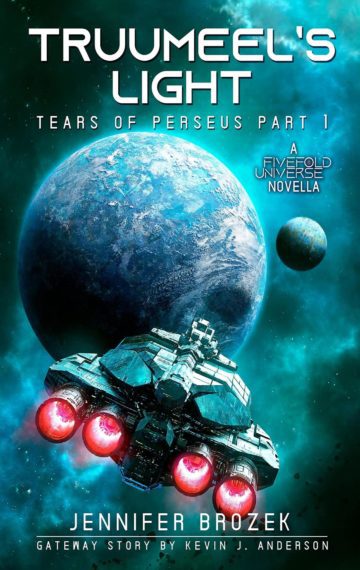 $2.99
Buy Now
See The Full Series
Editor:

D J Bodden

Available in:

Kindle, Kindle Unlimited

Pages:

128

Published:

November 8, 2022
Welcome to the new frontier.
A colony ship was always a one-way ticket. When sisters Cathalina and Ashling convinced their families to invest in the rights to a mineral-rich world, they knew it would be the end of them. Hard work, low air quality, and the bottomless greed of the corporation backing them would indenture them for generations, and that was enough to make anyone stir crazy. But what if it didn't have to be that way?
When a strange signal from an uncharted star system catches their eye, the sisters launch their survey vessel one last time. It's an exciting final adventure, and the risk is real. Finding a world far from the trade routes means danger from pirates, claim jumpers, and the expedition's corporate sponsors, but it could also mean that instead of setting up an outpost, they could be founding a dynasty.
Written by Jennifer Brozek, the multi-award-winning author of books in the Battletech, Predator, and Shadowrun universes (among many others), Truumeel's Light is a FiveFold Universe frontier story about love, family, and sacrifice in the far future of humanity, where everything is possible for those who dare.