Hey there awesome readers! We hope you all are having a great week, and are ready for it to get even better. Because, book 3 of the best-selling A Snake's Life series is ready to slither in to your hands.
Scroll down to learn more about A Snake's Rise and get the chance to enter our giveaway to win it for free.
He's a Particularly Charming Snake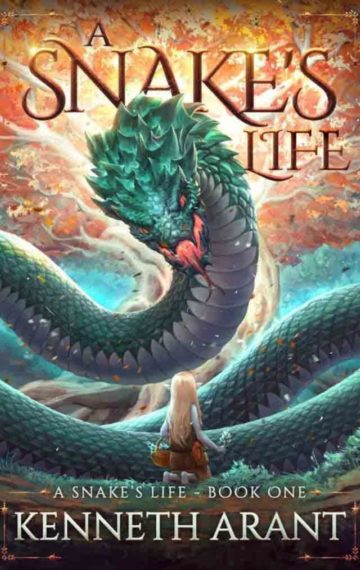 She promised him for better and for worse.
Torga's been keeping a secret from his wife. While Reina, an accomplished monster hunter, was overjoyed to be reunited with the man she loves, what would happen if she found out that he was actually one of the largest monsters in history?
Torga's plans to reveal himself are interrupted when a conspiracy of other gods sends him and his wife to Helheim, a frozen waste where their skills and magic are stripped away. He'll have to recover his powers, and possibly make a deal with some of Helheim's less savory residents to escape, but will Reina accept his help once she realizes who he really is? He's going to have to convince her, because her mortal body is dying, and if it does, she'll be trapped in Helheim forever.
See The Book
Even snakes can have marital problems, especially if their wife doesn't know they're a giant snake! Our readers have been loving Kenneth Arant's humorous and fantastical look at a whole new afterlife adventure and now that Torga's beloved wife has finally arrived we can't wait to see what trouble he crawls into next!
Want a chance to win A Snake's Rise for free? Just click the yellow giveaway button above to enter. Good luck and happy reading.
P.S. If you've been enjoying the Snake's Life series from Kenneth Arant but haven't yet left a review, show some love and leave a review! Post a review for A Snake's Life HERE⭐