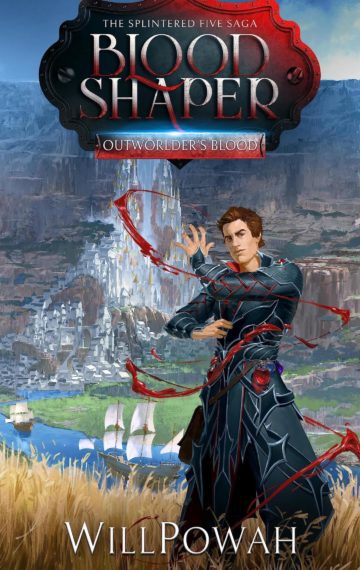 $4.99
Buy Now
Read A Sample
See The Reviews
See The Full Series
Publisher:

Shadow Alley Press

Available in:

Kindle, Kindle Unlimited, Print

Pages:

364

ISBN:

979-8852167217

Published:

July 18, 2023
What his enemies don't know will bleed them dry…
Kay's life takes an unexpected turn when he is transported to a mysterious world brimming with unfamiliar Skills, Classes, and a System. As he struggles to comprehend his new reality, he discovers a unique Class that's never been seen before—a powerful new form of blood magic that allows him to shape and manipulate the life force coursing through his veins.
But the powers that be view Kay as a threat to their authority and dominance and are more than happy to eliminate him to maintain the status quo. Outnumbered and underpowered, if Kay has any hope of survival, he'll need to level up his Skills, harness the power of his unique Class, and decipher the ever-shifting schemes of his enemies—all while keeping his true potential under wraps.
With a host of deadly new abilities at his disposal, Kay's going to show them that they should have left him bloody well alone!
With almost two million views on Royal Road, you can't go wrong with 'Bloodshaper'. Click 'Buy Now' and start your quest!