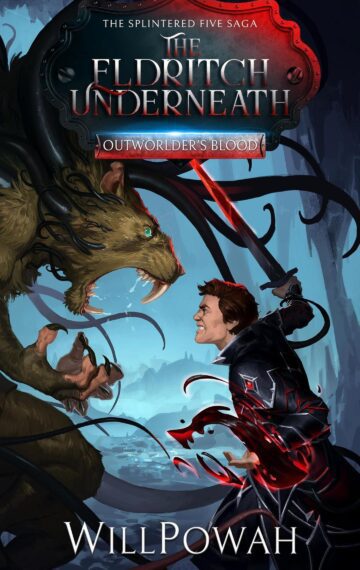 $5.99
Buy Now
Read A Sample
See The Reviews
See The Full Series
Buy The Audiobook
Narrator:

Eric Bryan Moore

Available in:

Kindle, Kindle Unlimited

Pages:

396

Duration:

10 hrs and 17 mins

Published:

October 10, 2023
In the heart of the wilderness, a ravenous hunger lurks…
After a narrow escape from Tumbling Rapids, Kay and his mentor, Eleniah, embark on an exhilarating journey into the unknown. Eleniah has grand designs for her new protégé and plans to mold him into a force of nature, capable of withstanding whatever the world can throw at him. And her chosen classroom? A monster-infested stretch of wilderness, where no one would be stupid—or crazy—enough to venture.
But when a motley crew of refugees and adventurers unexpectedly intrudes upon their solitude, Kay's training takes an unforeseen twist. Leadership is suddenly thrust upon him and, like it or not, he now has an entire settlement to look after.
Juggling his new responsibilities while simultaneously advancing his Classes and Skills should be challenge enough, but unfortunately there's a far more ominous threat lurking beneath the surface of their new home. Something hungry. Something vicious. Something bloodthirsty. And Key's idyllic little hamlet looks like the perfect meal…
With almost two million views on Royal Road, you can't go wrong with 'The Splintered Five Saga'. Click 'Buy Now' and start your quest!