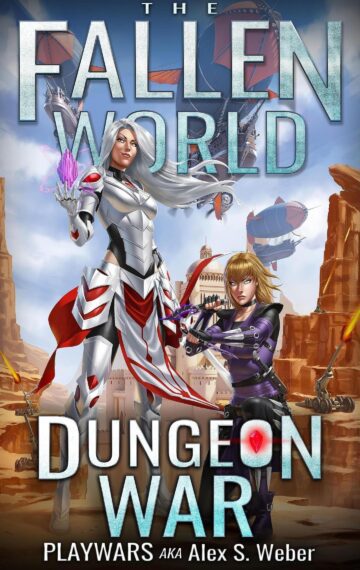 $5.99
Buy Now
Read A Sample
See The Reviews
See The Full Series
Available in:

Kindle, Kindle Unlimited, Print

Pages:

487

Published:

September 26, 2023
A war to shake the world…
The Republic's black ops have failed to take over Rebirth, and steal Alexandra's dungeon core, for the last time. All pretenses are finally cast aside as the Republic's army is ordered to march on Rebirth and start a war the entire continent has been dreading for over a century.
Alexandra and her allies prepare for the inevitable. Rebirth gathers foes of the Republic from all over the continent, while Alexandra begins assembling her secret army, ready to take the fight to the surface, and in time, to the Republic itself.
But as Alexandra prepares to crush the Republic, more sinister events are afoot. A backup of her own mind has awakened and begun unraveling the control programs of the gods that bind her as a dungeon core. Meanwhile underneath them technology of an eon past rumbles to life to bring war once again to the world, setting events into motion that could annihilate Alexandra. Or will they make her more powerful than ever?